Free Mens Knitted Sock Pattern
by CyberSeams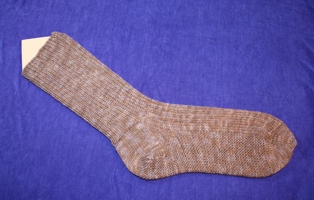 We've got a new
sock pattern for men
online now, finally! I designed these for my dad. The cuff is a basic rib knit, and the sole of the sock is in garter stitch. I hope you enjoy working on them as much as I did!
Read more...
Knitting pattern: Seeta fingerless gloves - Knitting/Crochet
...
posted by Maria Sheherazade
Knitting In The North: Welcome, Socktober!
By Charity
Socktoberfest is a month-long sock
knitting
celebration, and the Mystery Sock is a new sock
pattern
, kindly offered at the blog Through The Loops. The Mystery Sock
pattern
is released one piece at a time, over the month, so you have no
...